---

sect 32
PL OK
I have mixed feelings about the ending. I want to feel for Churchill, but I can't. Once again M. E. B. does not disappoint , her characters, the story and the reader
are superb.
I'll meet you at the Civil War.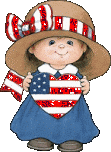 Helen
To be forgiven, we must first learn to forgive.
---

Thank you so much Helen. I'm so grateful for your support and for making it fun as well.
That emoji is the cutest one yet!!!!
See you in a few days on the launch pad!!
Well Jo, I guess it's all yours now!!! Hope all is good with you!!!

Take care!!!
Celine
---
LibriVox Admin Team
Posts: 17283
Joined: November 18th, 2006, 4:37 pm
Jo
My Librivox Solos
Books are the carriers of civilization. Without books, history is silent, literature dumb, science crippled, thought and speculation at a standstill. - Barbara Tuchman
---
---
LibriVox Admin Team
Posts: 17283
Joined: November 18th, 2006, 4:37 pm
Jo
My Librivox Solos
Books are the carriers of civilization. Without books, history is silent, literature dumb, science crippled, thought and speculation at a standstill. - Barbara Tuchman
---