---
---
---
---
---
---
---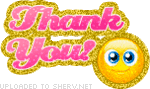 It's always a treat to work with you Helen and am looking forward to our next foray into the land of????
Thank YOU again Carolin. Please let me know if you need anything else from me, I am grateful for all the book suggestions that you post...it is truly helpful when I'm looking for books to record.
Bye for now ladies!!! A bientôt!!
Take care!!
Celine
---
---
LibriVox Admin Team
Posts: 42341
Joined: May 26th, 2010, 8:54 am
Location: the Netherlands
Contact:
This project is now complete! All audio files can now be found on the catalog page for this project: https://librivox.org/the-interrupted-kiss-by-richard-marsh/
---